Best New Casino of the Month - October 2023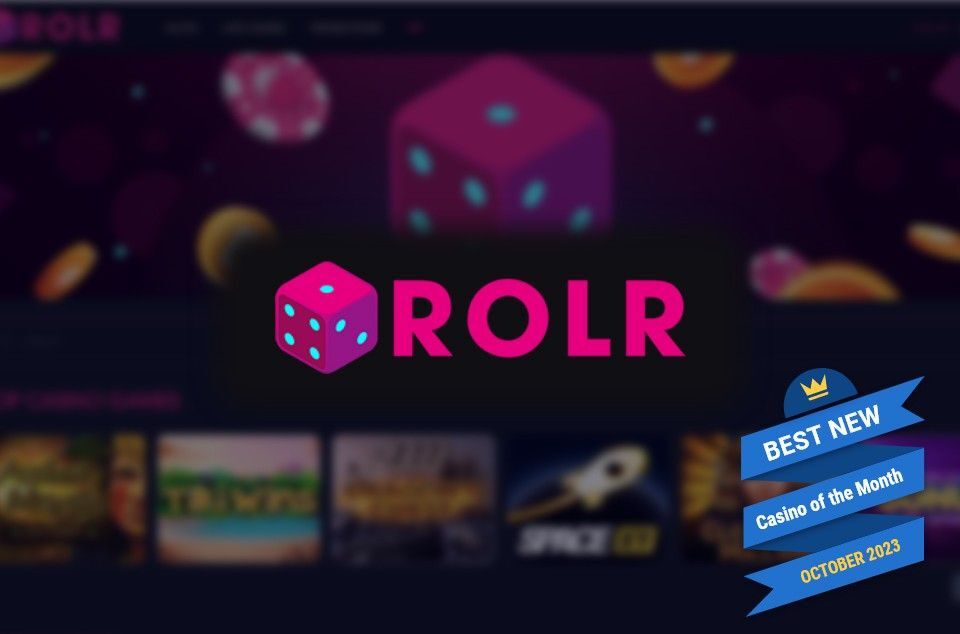 Exciting news! List's Best New Casino in October 2023 is Rolr.io!  
It's where innovation meets fun, and your next adventure begins! 
Roll into the future
Rolr.io is part of the evolving digital entertainment scene, blending cryptocurrency with casino games for a unique and enjoyable experience.
With the help of modern technology it's making gaming more interesting.
 

Softwares & Games
Currently, Rolr.io boasts a selection of 25 providers, and while the number may seem modest, don't let that mislead you. 
The platform is gearing up for substantial expansion, with plans to introduce a multitude of industry leading software providers in the near future. 
So, while the current lineup is impressive, expect even more diversity and excitement!
Among the current 25 providers, Rolr.io proudly features top-of-the-line brands that stand out as the absolute best in the market. 
With renowned names such as Evoplay, Pragmatic, Mancala Gaming, Mascot Gaming and many others, the platform ensures a premium selection that promises quality, innovation, and an exceptional gaming experience.
When it comes to game selection, Rolr.io offers a captivating variety that includes slots, video poker, bingo, table games, and lotteries. Moreover, for those seeking an immersive experience, live casino games are also one click away!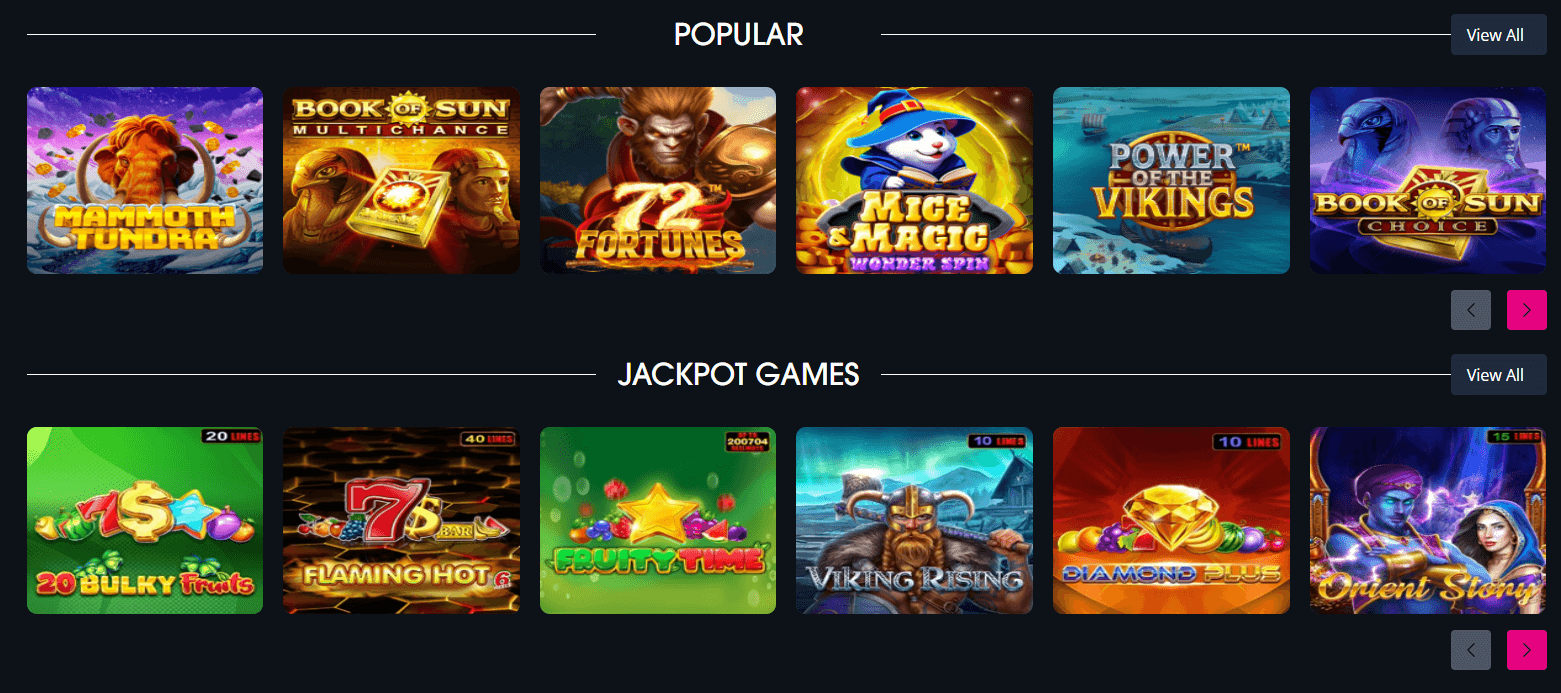 Attractive Welcome Bonus
When you start playing on Rolr.io you'll get a match bonus of 100% and 75 Free Spins in total. This awesome deal covers your initial four deposits, making your beginning on Rolr.io extra rewarding. 
If you also happen to be a high-roller you can use the VIP-tailored welcome bonus of 200% match bonus and 100 Free Spins!
It's a great way to boost your gaming experience and have more fun with the variety of games they offer. 
Enjoy the perks right from the start!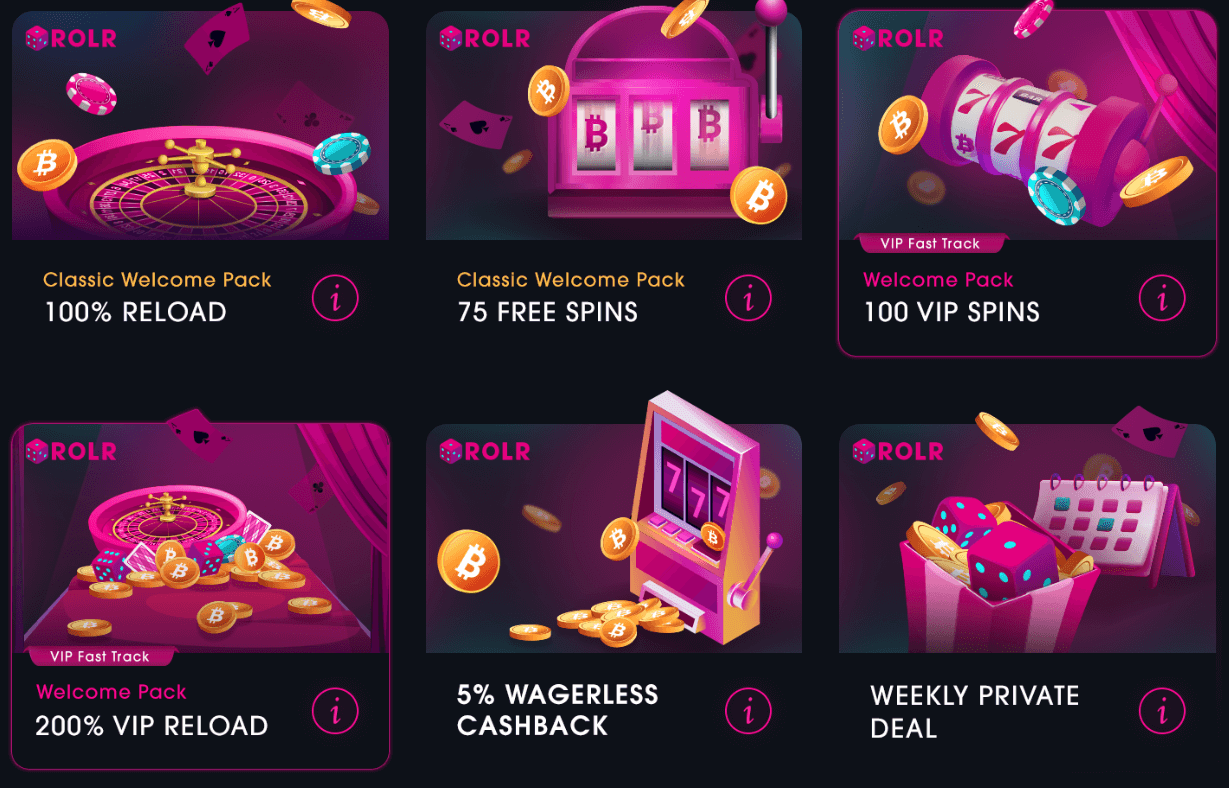 Final Thoughts
Why not take Rolr.io for a spin and dive into a world of exciting possibilities? 
Roll the dice, hit the slots, and explore the myriad gaming options that await you. 
Give it a whirl to experience the thrill of innovative gameplay, cutting-edge technology, and a platform designed for your entertainment. 
Don't miss out!