Playtech Casinos List
Playtech has been a leader in the gambling industry for decades. You'll find a complete list of Playtech casinos below, so you can give their products a try for yourself. We'll let you decide whether they deserve the place at the top. Don't forget to rate and review these brands so you can help other players make better decisions.
Best Playtech Casinos
These brands were rated highly by our players, so you can take a shortcut while searching for the best one. We value your opinion so don't forget to come back and leave your own review for these casinos.
All Playtech Online Casinos
Affiliate disclosure:
At CasinosLists.com, our objective is to help all players find the best-suited casinos and promotions to meet their needs. To facilitate this, we may include affiliate links to recommended websites. If you opt to visit any of these websites through our link and deposit funds, CasinosLists.com may earn a commission, but this will not affect your expenses
Find out more
Filter by:

Sorry, no results were found.
New Playtech Casinos
These are the newest online casinos for Playtech on the market, meaning they were established less than a year ago. New casinos usually have generous bonuses and promotions in store for you, as a way to rapidly increase their player base.
United States Playtech Casinos
We use geolocation data to recommend casinos available in your country in the list below. Choose one that looks good and you'll be welcomed by regional promotions, language availability and compliance to your country's rules and legislations.
ABOUT PLAYTECH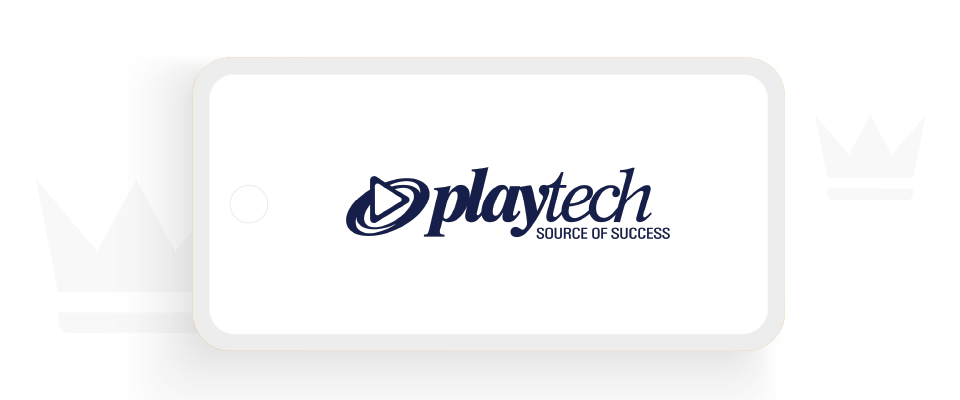 Playtech, founded in 1994 in Estonia and now headquartered in the Isle of Man, is an iGaming developer mainly focused on the European and Asian markets.
Its projects cover everything from slots and poker all the way to sports betting and even solutions in the live dealer industry. The provider's most notable endeavor is Playtech ONE, a unified platform where players can choose to have only one wallet and account to enjoy any type of game anywhere and at any time.
To provide the best possible quality, Playtech partnered with Quickspin, a well-known name in the iGaming industry, whose games are now distributed on the existing Playtech channels.
Nowadays, if you were to browse through all online casinos on the market, you'd have a hard time finding one that does not collaborate with Playtech. They develop plenty of software solutions that power up the back end of online casinos worldwide, apart from their generous collection of high-quality casino games.
GAMES PORTFOLIO AND PARTICULARITIES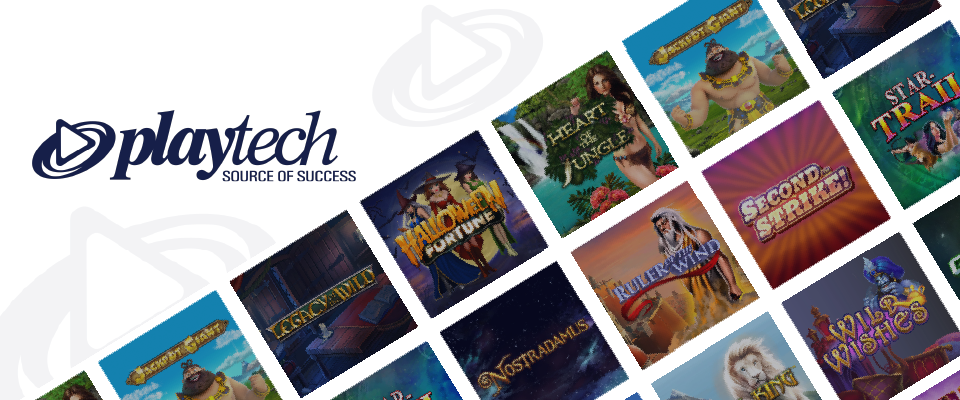 In 1994, Playtech was founded as a software developer, quickly becoming one of the iGaming industry's top innovators.
The fact that the provider launched the very first version of what we call today a mobile online casino software back in 2004 is proof of that. In addition to this, the company has many projects in its portfolio, from slots to table games like blackjack, roulette, and baccarat, to even sports betting services, lottery, and live dealer casinos or land-based machines.
Those software providers who wish for live dealer solutions or live casino licensing can also get solutions from Playtech.

In the list below, CasinosLists.com has sorted Playtech's portfolio to show you some notable names from its game collection:
Slots. Playtech slots are made to suit every taste, with the best possible quality and animations. The themes vary from movies, athletes, comics, and even sports celebrities, to standard slot designs. Some of Playtech's slot games have a really good payout, and for the old-school gamblers, the company also offers three and five-reel classic slot games. One example of an impressive online slot in Playtech's portfolio is the Green Lantern slot, officially branded by DC and inspired by the well-known story. You can find it illustrated in the screenshot below:
Table Games. Playtech offers a wide variety of table games, such as classic baccarat, roulette, and blackjack, together with more niche alternatives by the likes of Stravaganza, Casino Holdem, Poker, and even a Pinball Roulette, pictured below. It can be played for free on our website in the demo version, and it is the result of Playtech's collaboration with Ash Gaming. If you've ever asked yourself what you would get if you combine the classic Pinball game with roulette, go and try it to find out!

Live Casino. Playtech's high-quality services and premium standards are present in the live dealer area of its portfolio as well, where the company offers solutions to other software providers. It also has live dealer game sessions where you can engage with Blackjack, Mini-Baccarat, or Prestige Roulette Lite, among many others. You will find the latter pictured below for reference.

Bingo, Lottery & Poker. Playtech provides its clients with the Playtech ONE unified platform, which means that the company's bingo, lottery, and poker products can all be found in one single place. This is made possible with the most modern technology and the highest quality networks, as Playtech proudly develops these games for any platform and channel, no matter if we're talking about a smartphone, a tablet, or a personal computer. In the video embedded below, you can see a short presentation of the Playtech ONE platform:

WHAT SETS PLAYTECH APART
As a pioneer in the online gambling industry, Playtech has developed several games and software solutions that cemented its place in the market. Here are some examples.
High RTP slots. This developer is known for plenty of titles that are not only exciting but also very lucrative. There are several Playtech slots with RTPs surpassing 97%. Some examples are Golden Tour (97.71%), Alien Hunter (97.69%), and Jungle Boogie (97,40%).
Omni-channel technology. This patented technology allows Playtech players to resume gambling sessions on various devices. You can start playing a slot on your desktop PC, then continue right where you left off on your phone. This also ensures you face fewer issues with low connectivity or similar errors.
CROSS-PLATFORM COMPATIBILITY
Playtech's products are perfectly compatible with mobile devices, thanks to the HTML5 technology through Playtech ONE, of course, and Playtech Mobile, the dedicated branch.
This also comes as a solution for other software providers wanting a solid start in this direction. You won't even tell the difference from a desktop while enjoying Playtech's games on your mobile device, as it is already one of the most trusted names in the mobile gambling world. Also, users can enjoy the live dealer sessions on their smartphone or tablet devices without any bugs, lags, or delays, which is another considerable plus.
LICENSES & CERTIFICATIONS
Playtech proved its safety and value through its high-quality services and has gained its name for every successful project it has launched. Regarding licenses and regulations, Playtech holds 140 global licenses, with its games analyzed by BetBuddy, a well-known Responsible Gambling platform. This way, Playtech is keeping its trust in the gambling sector and ensuring the fairness of its products.